Australian federal election 2022: Albanese says PM 'broke trust' with …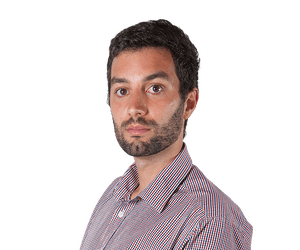 Paul Karp
Scott Morrison has spoken at length about Australia's free trade agreement with India, and his personal friendship with the Indian chief minister, Narendra Modi.
Morrison described Modi as a "great leader" and was exceptionally chummy, claiming Modi refers to him as "Scomo" and together they are "Scomodi" – the crowd is lapping it up, and one interjected a comment about "scomosas".
Morrison said:
We proportion a view about a free and open Indo-Pacific, and the rules-based order. Together with free people in India and Japan and in other places we need to ensure that freedom prevails. We're strong about it. We're working closely – economic, Covid, humanitarian sustain and on security issues. We want to see the Australian and Indian economies become very successful and more entrenched with one and other. That presents enormous opportunities.
Morrison also addressed the controversy about the swastika, which is a Hindu cultural symbol but has been banned in Victoria as a hate symbol because of its Nazi connotations.
Morrison said he "understands how hurtful it is to see cultural signs used by extremists as signs of hate".
"We know some state governments have taken actions to ban the use of hate signs, we sustain that, however it must be sensible," he said, noting that the Victorian ban has "appropriate exemptions" for Hindus and other cultural groups that use the symbol.
Liberal party to seek electoral commission investigation into Labor's Andrew Charlton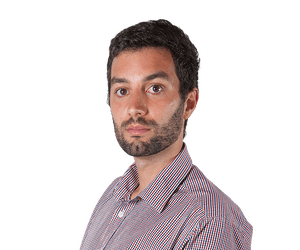 Paul Karp
Following revelations today about the Labor candidate in Parramatta Andrew Charlton's alleged failure to update his address, a Coalition campaign spokesman says: "This afternoon, the Liberal party will write to the AEC, requesting an investigation into possible electoral law breaches by Mr Charlton."
Scott Morrison has just arrived at the Hindu Council of Australia event in Parramatta, his sixth visit to the electorate so far this campaign.
Peter Dutton hits back at Labor over Aukus briefing claims
The defence minister, Peter Dutton, has attacked the Labor leader, Anthony Albanese, amid reports the federal government delayed briefing the opposition on the US submarine deal, AAP reports:
Senior members of the Biden administration told the Morrison government four-and-a-half months before the announcement it would only pursue the Aukus project if it had bipartisan sustain, Nine Newspapers reported on Saturday.

Federal Labor were only briefed on the deal the day before the 16 September announcement, Albanese said, which was "extraordinary".

"The fact the United States had made a request to Australia that was ignored for four-and-a-half months shows that this is a chief minister who always plays short-term politics (and) isn't interested in the national interest," Albanese told reporters on Saturday.

Dutton hit back, saying it was the Labor leader who was playing politics.

"If Mr Albanese had a problem with the way in which the briefings were conducted and the way in which the information was provided to him, he's had abundant opportunity … to raise it publicly," Dutton told reporters on Saturday.

"I think his comments today are quite reckless. If the United States had conditioned the Aukus agreement on there being a briefing for the Australian Labor party, then clearly the deal would not have gone ahead. So the United States didn't condition that.

"I think Mr Albanese frankly owes the Australian public an apology because he's misled the public today."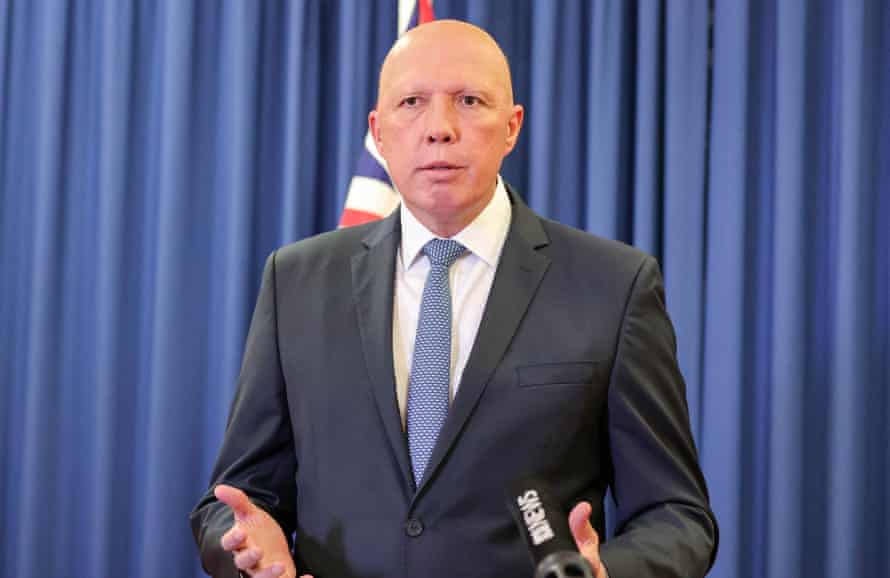 China has urged Australian politicians to stop being alarmist after the defence minister, Peter Dutton, said a Chinese warship sighted off the Western Australian coast was an "act of aggression", AAP reports:
Dutton on Friday claimed the ship, which had intelligence-gathering capabilities, crossed into Australia's exclusive economic zone in an "aggressive act" from China.

The chief minister, Scott Morrison, later clarified the ship was only sighted about 250 nautical miles off the WA coastline and it did not go into Australian waters.

But Morrison reiterated the incident was uncommon and Australia was "keeping a close eye" on China.

China's foreign ministry spokesperson, Zhao Lijian, responded to the claims, telling Reuters news agency China always followed international law and Australian politicians should "refrain from alarmism".
The nephew of slain gangland figure Mahmoud "Brownie" Ahmad has been shot dead at his Sydney home in what police are calling a "war" around drug supply and organised crime in the city's south-west.
It is the third fatal shooting in recent weeks, and the second this week, in what police have dubbed a spate of "tit-for-tat" incidents, starting with the murder of Ahmad in late April.
Read more here:
This piece, by my colleague Luke Henriques-Gomes, on the case for a royal commission into robodebt is well worth a read.
The federal and Queensland governments say disaster assistance is now obtainable for the 12 local government areas affected by the latest rainfall and flood event in south-east Queensland.
Assistance is being provided by the jointly funded commonwealth-state Disaster Recovery Funding Arrangements (DRFA).
The two governments said hardship disaster assistance was obtainable for flood-affected residents in the Lockyer Valley and Southern Downs to cover the costs of immediate basic needs.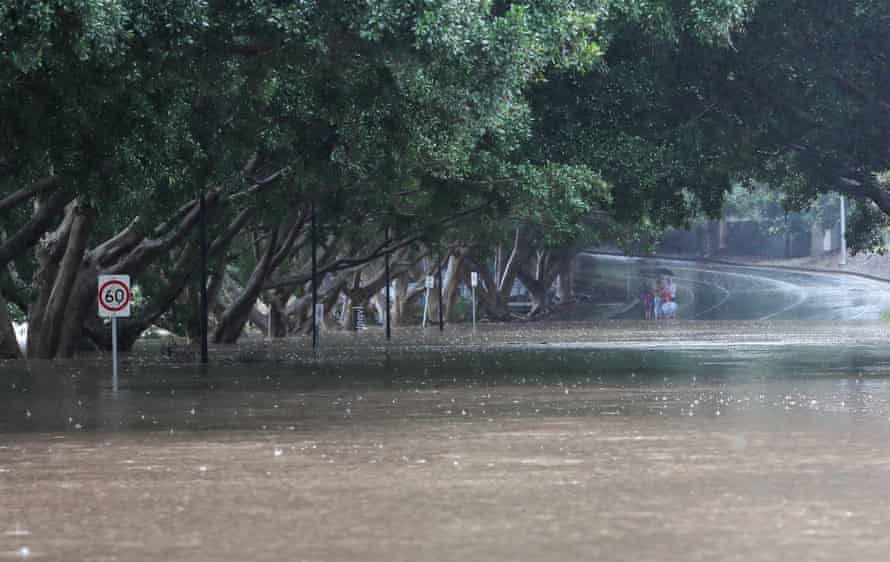 Assistance is also obtainable for the Brisbane, Fraser Coast, Gladstone, Gold Coast, Gympie, Lockyer Valley, Logan, Moreton Bay, North Burnett, South Burnett, Southern Downs and Toowoomba LGAs to cover the costs of the immediate clean-up efforts.
Queensland's minister for fire and emergency sets, Mark Ryan, said it had been in addition another meaningful weather system.
These grants of up to $180 per person, to a maximum of $900 for a family of five or more, are obtainable to those eligible who are nevertheless experiencing financial hardship because of the unfolding harsh weather.
Wounds Australia has welcomed Labor's almost $1bn Medicare potential, saying the policy could dramatically reduce the physical and financial experiencing of more than 420,000 chronic wound patients – but only if wound prevention and treatment is specifically factored into its implementation.
The organisation's chief executive, Helen Jentz, said the peak body had been calling on all parties and candidates to commit to delivering real solutions for Australia's "hidden epidemic" of chronic wounds.
She said more than 420,000 Australians develop chronic wounds each year that affected their quality of life and mental health.
Over $3bn from health and aged care budgets is spent on chronic wounds, and average out-of-pocket costs are around $4,000 – but it doesn't have to be this way.
She said wound care needed to be a cornerstone of health and aged care qualifications.
Wounds Australia supports Labor's announcement to focus on chronic conditions in their Strengthening Medicare Fund, but it will only be a meaningful policy if it includes the diagnosis, treatment and healing of wounds.
And with that, I will now hand over the blog for the rest of the day to the always bright Lisa Cox. Thanks for reading.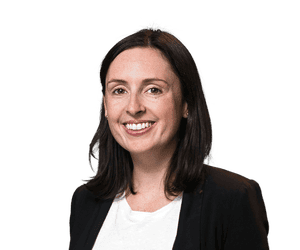 Lisa Cox
The Greens have been at the Bonorong Wildlife Sanctuary outside Hobart today to spruik their environmental policies.
The party has promised a $24.4bn fund over a decade for habitat restoration and urban green space and is the first party federally to set a zero extinction target.
The Tasmanian senator Peter Whish-Wilson described a Coalition proposal to fragment a recovery plan for Tasmanian devils, and nearly 200 other species and habitats, as "frighteningly shortsighted".
Australia is in an extinction crisis and recovery plans are one of the meaningful instruments that we have to help threatened species retrieve.

Abandoning the Tasmanian devil now, after so much time and money and love has been poured into keeping the treasured species alive and healthy, is a cruel death sentence.
The Greens ecosystem spokesperson, Sarah Hanson-Young, said the party would push for independent environmental oversight – which was a meaningful recommendation of the review of national environmental laws – in the form of an independent ecosystem regulator.
In balance of strength, we will push the next government to adopt a zero extinction by 2030 target, create thousands of jobs to restore habitat and put in place an environmental watchdog to keep up governments and corporations to account.
Over 300,000 people cast their ballots on the first day of pre-polling this year, almost three times the number of people who voted on the first day of pre-poll in 2019. By Friday, over 1.2 million voters had already cast their ballot.
Caitlin Cassidy and I spoke to some voters about why they are choosing pre-polling this year:
news","shouldHideReaderRevenue":false,"tags":[{"id":"australia-news/series/australian-news-live","type":"Series","title":"Australia news live"},{"id":"australia-news/australia-news","type":"Keyword","title":"Australia news"},{"id":"australia-news/australian-politics","type":"Keyword","title":"Australian politics"},{"id":"australia-news/scott-morrison","type":"Keyword","title":"Scott Morrison"},{"id":"australia-news/anthony-albanese","type":"Keyword","title":"Anthony Albanese"},{"id":"australia-news/coalition","type":"Keyword","title":"Coalition"},{"id":"australia-news/labor-party","type":"Keyword","title":"Labor party"},{"id":"australia-news/liberal-party","type":"Keyword","title":"Liberal party"},{"id":"australia-news/australian-election-2022","type":"Keyword","title":"Australian election 2022"},{"id":"australia-news/new-south-wales","type":"Keyword","title":"New South Wales"},{"id":"australia-news/victoria","type":"Keyword","title":"Victoria"},{"id":"australia-news/western-australia","type":"Keyword","title":"Western Australia"},{"id":"australia-news/northern-territory","type":"Keyword","title":"Northern Territory"},{"id":"australia-news/south-australia","type":"Keyword","title":"South Australia"},{"id":"australia-news/tasmania","type":"Keyword","title":"Tasmania"},{"id":"australia-news/queensland","type":"Keyword","title":"Queensland"},{"id":"type/article","type":"Type","title":"Article"},{"id":"tone/minutebyminute","type":"Tone","title":"Minute by minute"},{"id":"tone/news","type":"Tone","title":"News"},{"id":"profile/lisa-cox","type":"Contributor","title":"Lisa Cox","bylineImageUrl":"https://i.guim.co.uk/img/uploads/2018/05/15/Lisa-Cox.jpg?width=300&quality=85&auto=format&fit=max&s=f869a4690d04a80c8c4433fff95be53c","bylineLargeImageUrl":"https://i.guim.co.uk/img/uploads/2018/05/15/Lisa_Cox,_L.png?width=300&quality=85&auto=format&fit=max&s=d30976efd6bde81b6fd1a7cccceb620e"},{"id":"profile/mostafa-rachwani-","type":"Contributor","title":"Mostafa Rachwani","twitterHandle":"Rachwani91","bylineImageUrl":"https://i.guim.co.uk/img/uploads/2020/11/24/Mostafa_Rachwani.jpg?width=300&quality=85&auto=format&fit=max&s=5464511132eeb7b63db893b7179068ea","bylineLargeImageUrl":"https://i.guim.co.uk/img/uploads/2020/11/24/Mostafa_Rachwani.png?width=300&quality=85&auto=format&fit=max&s=96e9bce5500fd9adfe0855fafa08c227"},{"id":"profile/paul-karp","type":"Contributor","title":"Paul Karp","twitterHandle":"Paul_Karp","bylineImageUrl":"https://i.guim.co.uk/img/static/sys-images/Guardian/Pix/contributor/2016/2/11/1455181696016/Paul-Karp.jpg?width=300&quality=85&auto=format&fit=max&s=f749fa1aeb4b38ff839fd071b3e9b757","bylineLargeImageUrl":"https://i.guim.co.uk/img/uploads/2017/10/09/Paul-Karp,-L.png?width=300&quality=85&auto=format&fit=max&s=e7c6f022456673e2764b2e08f1d4209f"},{"id":"profile/josh-butler","type":"Contributor","title":"Josh Butler"},{"id":"tracking/commissioningdesk/australia-news","type":"Tracking","title":"Australia News"}],"isPaidContent":false,"contributionsServiceUrl":"https://contributions.guardianapis.com"}" clientonly="true"/>


Click: See details